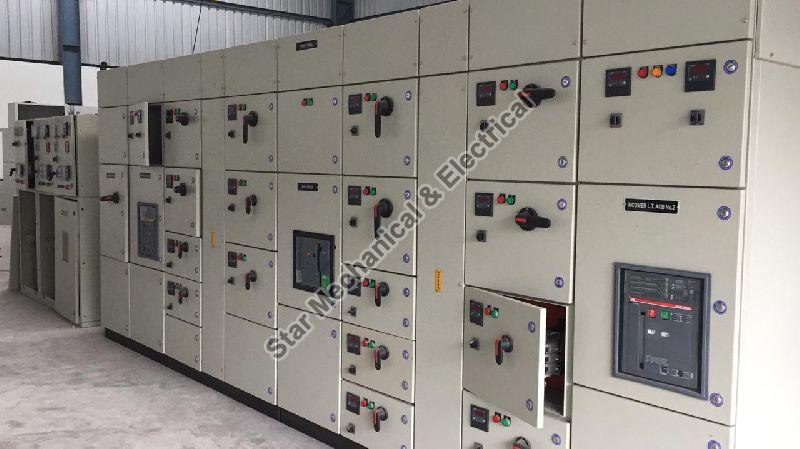 The need for a reliable electrical solution has been growing as a result of the world's fast industrialisation and modernisation. The thing that has saved various industries is the low-voltage panel.
These panels, which are also sometimes referred to as distribution panels or switchboards, are crucial for guaranteeing the safe distribution of power in several commercial and industrial establishments. As demand for these vital components has increased, so has the significance of low-voltage panel exporters.
Importance of Low Voltage Panels
Low voltage panels, commonly referred to as distribution panels or switchboards, are in charge of distributing electricity from a building's primary source to its numerous circuits while keeping voltage levels at manageable and safe levels (typically below 1000 volts).
The ability to safeguard, regulate, and monitor systems is provided by these panels, ensuring the effective and secure operation of electrical systems. Circuit protection, control, monitoring, and safety are a few of its crucial qualities.
The main traits and elements of low-voltage panels are as follows:
● Switchgear and Circuit Breakers:
To regulate the flow of electrical power, LV panels frequently have switchgear and circuit breakers. These tools enable power source switching that may be done manually or automatically, safeguard against overloads and short circuits, and isolate circuits.
● Busbars:
These conductive bars or strips are used to distribute electricity inside the panel. Incoming power sources are connected to outgoing circuits via them. An effective busbar design assures a lack of energy waste and efficient power delivery.
● Safety and protection:
LV panels are made to offer thorough protection for both persons and equipment. To avoid electrical risks, they integrate safety measures including surge protection, ground fault prevention, fuses, and circuit breakers.
● Control Systems:
The management and monitoring of many operations, including switching between power sources, modifying power distribution, and executing remote control and monitoring, are made possible by the control systems found in LV panels.
Expansion of Exporters of Low-Voltage Panels
Exporters of low-voltage boards have arisen because of an interest in reliable electrical distribution arrangements. These organizations spend significant time creating and sending out a wide choice of low-voltage panels to fulfill the different needs of businesses all through the world.
The assembling of these panels has become more powerful and excellent due to mechanical upgrades, making them fundamental in numerous ventures. There are so many of these exporters as a business well known for its devotion to excellence and development. Low-voltage panels from here are accessible in a wide assortment of layouts and standards.
They are inclined toward choice for organizations as a result of their products' outstanding reliability and viability. You can contact them to find out more about the low-voltage panels they provide and to benefit from their expertise and dedication.
Conclusion
Taking everything into account, low-voltage panels and low-voltage panel exporters are crucial for contemporary business. With capabilities like circuit security and control, these parts ensure the productive and safe conveyance of electrical power. As low-voltage panel exporters have grown, businesses now have access to high-quality, customized solutions on a worldwide scale.
Low-voltage boards are fundamental for the smooth activity of electrical frameworks in numerous ventures, including producing, generating energy, infrastructure improvement, and others. Several exporters are significant collaborators in tending to the different requests for the electrical appropriation of organizations all through the world in light of their commitment to quality, customisation, advancement, and overall reach.