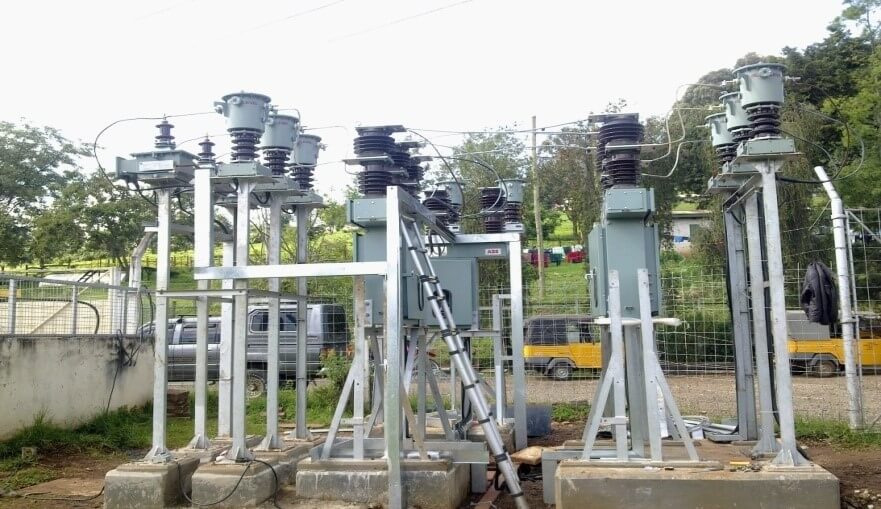 An outdoor substation is a crucial component of the power distribution system that is installed outside buildings, industries, and commercial spaces. It is a key link in the chain that connects the high-voltage transmission network to the low-voltage distribution network. It plays a critical role in supplying power to homes and businesses.

Outdoor substations are an essential part of modern power infrastructure. They offer several benefits over their indoor counterparts.


One of the primary advantages of an outdoor substation is its superior insulation and cooling capabilities. Manufacturers design the equipment used in outdoor substations to withstand harsh weather conditions and high temperatures. It is highly resistant to electrical and mechanical failures.This improved insulation and cooling not only improves the overall performance of the substation. It also increases its lifespan, reducing the need for costly maintenance and repairs.
Another significant benefit of outdoor substations is their reduced risk of fire and explosion. Indoor substations can be prone to fires and explosions. Factors such as electrical arcing, overheating, or equipment failure create these incidents.
However, outdoor substations Manufacturer are typically built with open designs that allow for adequate ventilation, reducing the risk of an explosion. Additionally, the isolation provided by outdoor substations ensures containment of any potential fires. This minimizes damage to nearby structures and reduces the risk of injury to personnel.
Outdoor substations also offer more flexibility in terms of design and layout. Manufacturers do not build them within an enclosed space. They design outdoor substations to fit specific site requirements. They might be in areas that would not be feasible for indoor substations. This flexibility can be especially beneficial in urban areas. Space is limited in these areas, and existing buildings and infrastructure must be taken into consideration.
Another benefit of outdoor substations is their ease of maintenance. Since they have to be outside, outdoor substations are more accessible than indoor substations. Indoor substations can be challenging to access due to their enclosed design.
This improved accessibility makes it easier to inspect and maintain the equipment, reducing downtime and improving reliability. Additionally, outdoor substations are often equipped with advanced monitoring and control systems. These can detect and diagnose potential issues before they become major problems.
Finally, outdoor substations offer greater safety for personnel who work on or around them. Since they are located outside, there is less risk of exposure to hazardous materials or conditions.
Additionally, outdoor substations are typically built with safety features such as fencing, warning signs, and emergency shut-off switches. This is to ensure the safety of personnel in the event of an accident or emergency.
In conclusion, outdoor substations are an essential component of the modern power infrastructure and offer several benefits over their indoor counterparts. These benefits include improved insulation and cooling, reduced risk of fire and explosion, greater flexibility in design and layout, ease of maintenance, and increased safety for personnel.
Our reliance on electricity continues to grow. With that outdoor substations will play an increasingly critical role. They will ensure the reliable and safe distribution of power to homes and businesses.